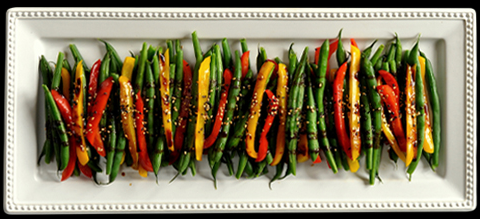 Cooking Classes
Classes & Parties
CLASSES
Phantom Chef's culinary studio on Washington Avenue in Endicott, New York, offers a restaurant-quality kitchen designed to accommodate culinary classes for up to 16 students.
Sign up for a hands-on lesson with fellow Greater Binghamton foodies! Classes make a great date night, a fun outing with co-workers or an enjoyable ladies night out. You can also book the space, invite your friends and have a private party.
Classes run roughly two to two and a half hours, including the time to enjoy your creations. Tools, supplies and ingredients will be provided. This is an immersive experience led by Phantom Chef's owner, Michelle McIlroy, a highly trained chef and experienced instructor. Come ready to learn!
Classes that are currently on the schedule will have a clickable date below the description to register.
*** Unless otherwise noted, our classes are designed for guests ages 16 and over (under 18 please register with an adult) ***
*** Please review all cancellation policies at the bottom of the page prior to registering ***
Did you know that we offer private group cooking classes for groups of 6 or more all year round?
Fill out a Contact Form for details.
CULINARY CLASSES MAKE GREAT GIFTS
OKTOBERFEST
Celebrate Oktoberfest in the culinary studio! The fun, German-inspired menu will include cheddar beer soup, pretzel-crusted pork schnitzel, braised red cabbage and German potato salad. We'll finish the meal with homemade apple strudel.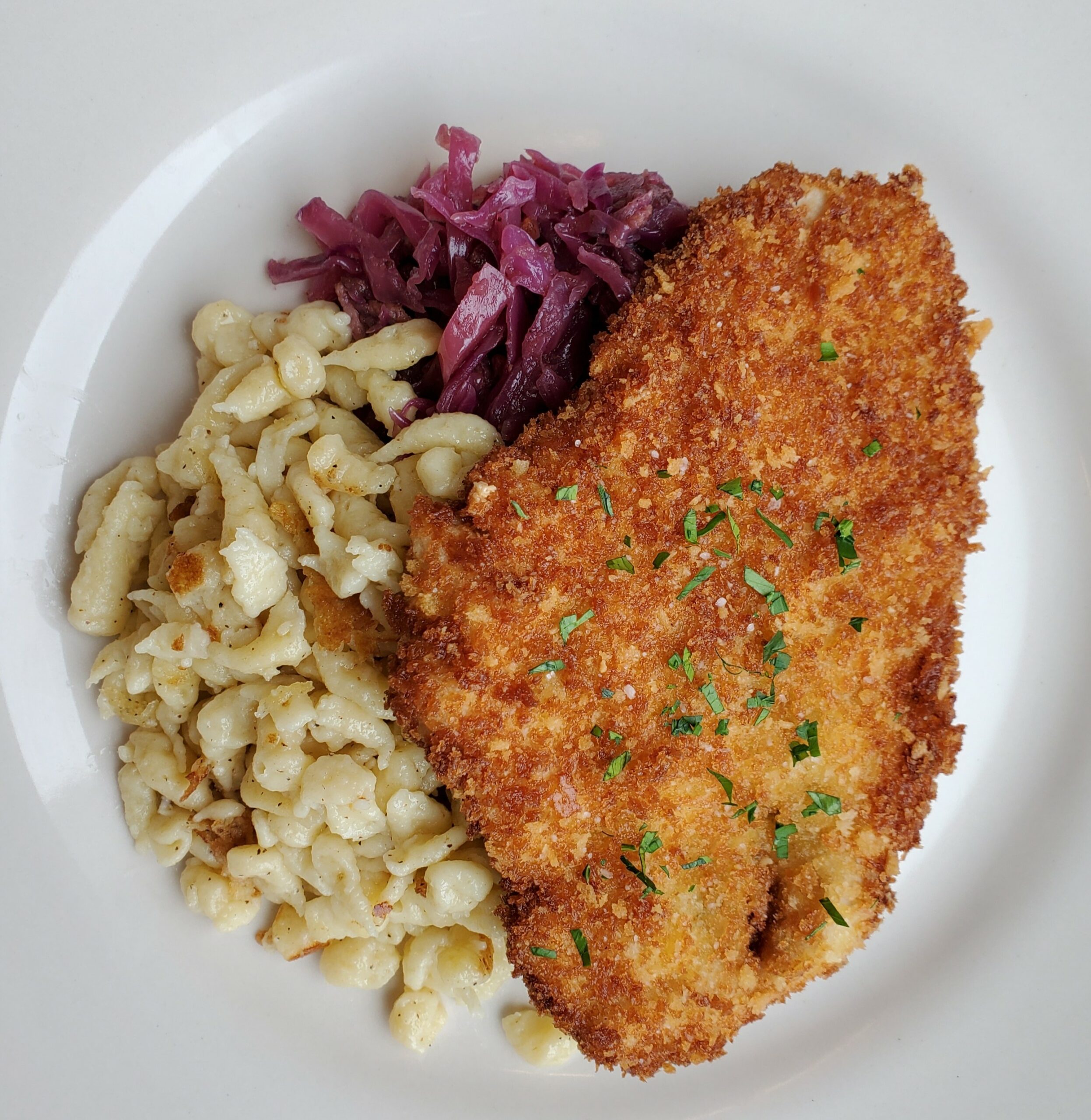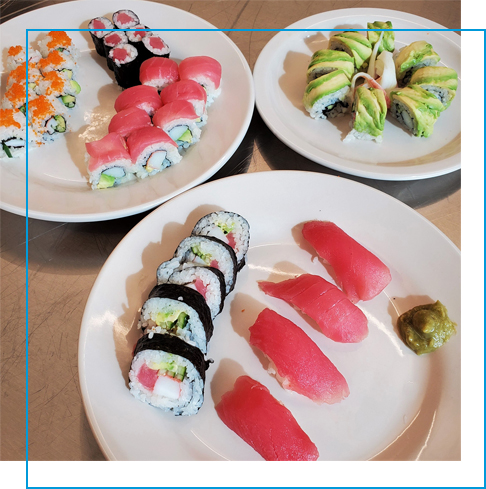 Intro to Sushi Making 
In this class, we will cover some sushi-making basics including the method for seasoning and preparing sushi rice, the cutting techniques used to prepare sushi fillings and the process of assembling and rolling sushi. We will prepare a variety of sushi rolls filled with vegetables, cooked seafood and raw fish. (***Children 10 years of age and older may attend this class with a supervising adult***)
TOUR OF THE MEDITERRANEAN
We'll make a Mediterranean feast/mezze table featuring baba ghanoush, spanakopita, spiced lamb chops with tzatziki sauce, tabbouleh, and marinated chicken shish kebabs. Finish the meal with roasted stone fruit drizzled with honey and citrus yogurt.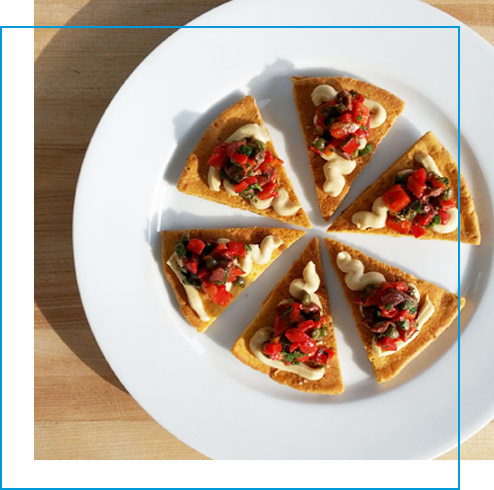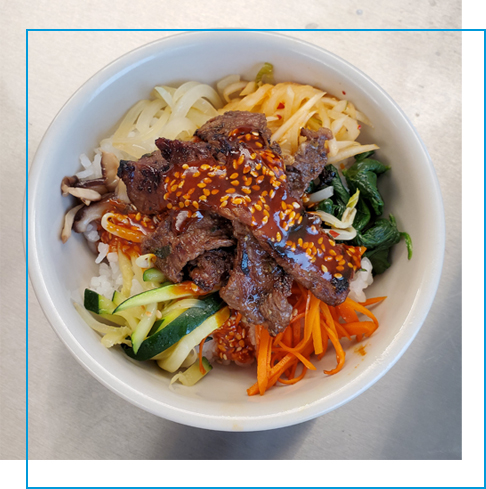 INTRO TO KOREAN COOKING 
In this brand new class, we will introduce you to some of the flavors and techniques used in Korean cooking. The menu for the evening will include bibimbap, japchae (stir-fried glass noodles with vegetables), beef bulgogi and a daikon radish salad, among other Korean specialties. Sign up to experience something different with us!
MAKE YOUR OWN PASTA
Learn to make fresh egg pasta by hand. We will make hand-cut and machine-cut pasta shapes as well as classic ricotta-filled ravioli. We will prepare delicious sauces to accompany the pasta, too. (***Children 10 years of age and older may attend this class with a supervising adult***)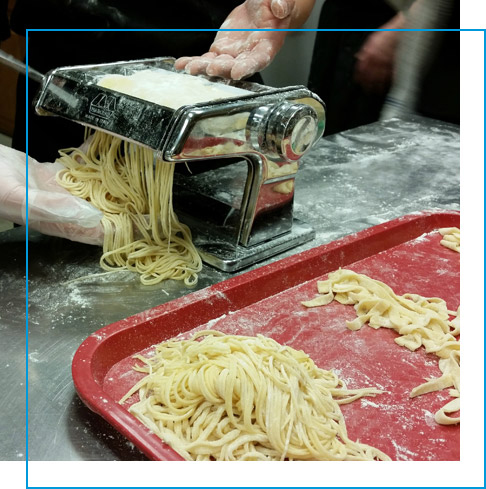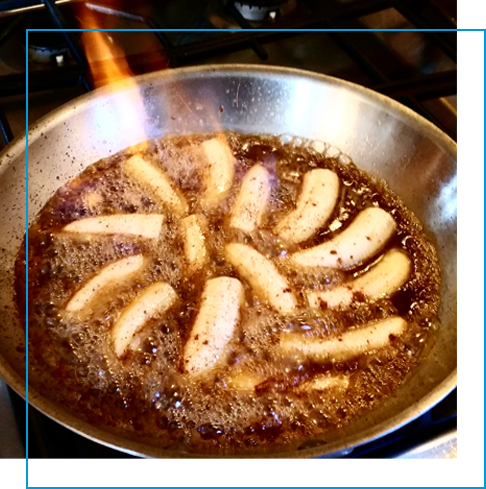 AN EVENING IN NEW ORLEANS 
Spend the evening learning to prepare some New Orleans classics, including BBQ shrimp, gumbo and red beans & rice. We'll end the evening with an iconic flambéed dessert – bananas foster!
STREET FOODS OF THE WORLD
In this flavor-filled class, we'll prepare a variety of popular street food specialties. On the menu: Mexican street corn esquites, Nigerian beef suya kebabs, Vietnamese summer rolls, Middle Eastern cheese bourekas and more! Join us for this culinary tour around the globe.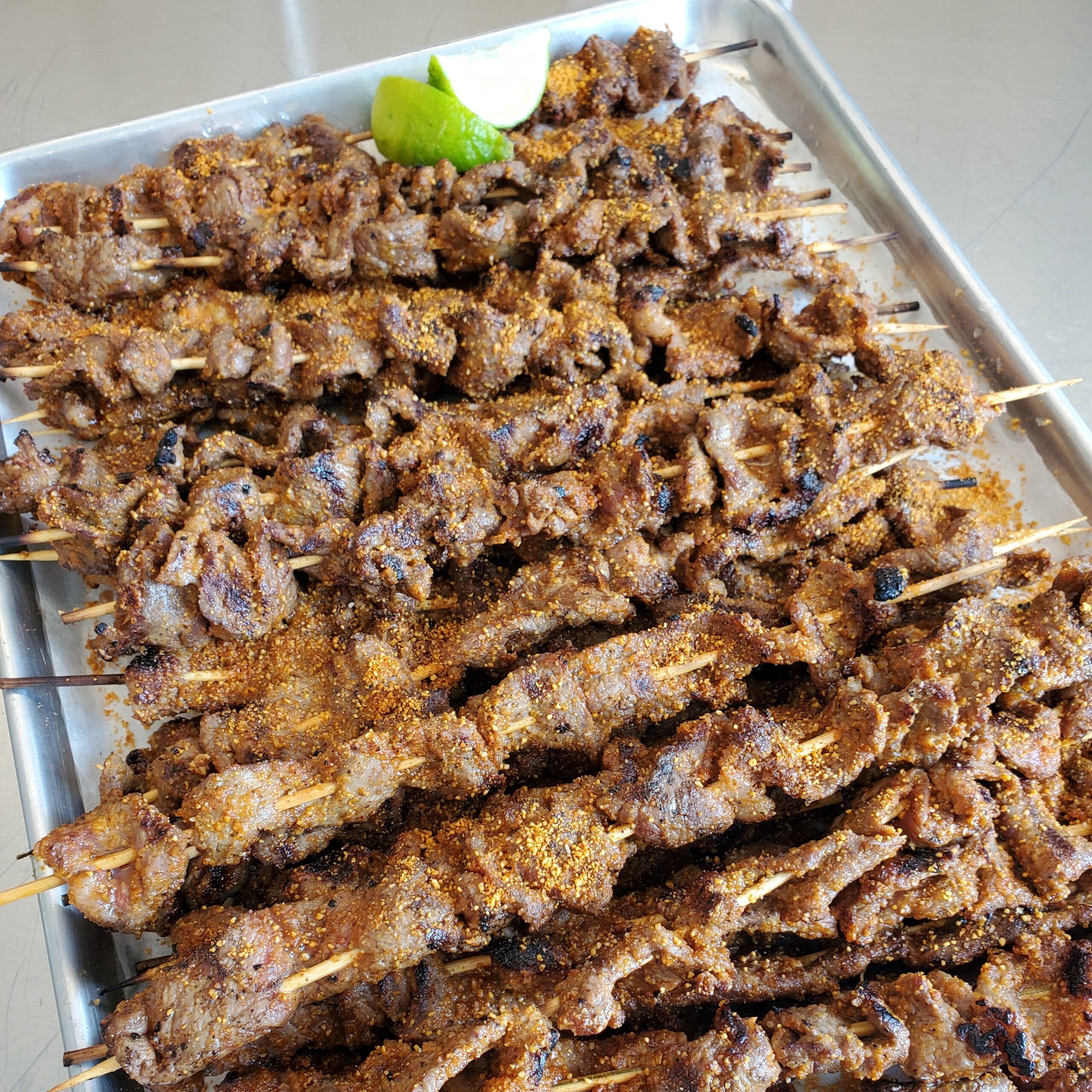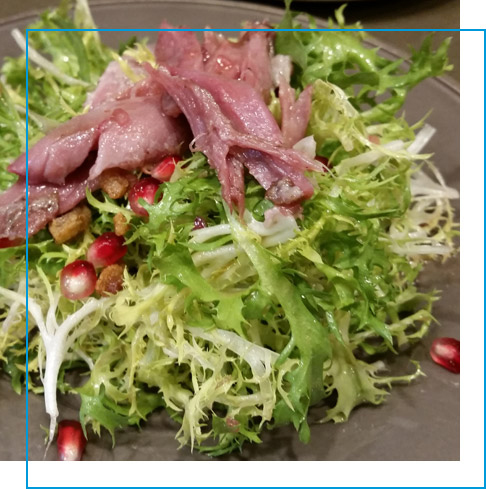 FRENCH LESSONS
Learn ​classic French culinary techniques and dishes. Impress your friends and family with a meal of ​coq au vin, potato gratin, ratatouille and haricots verts amandine. Appetizer: green salad with dijon vinaigrette. Dessert: decadent chocolate pots de crème.
FLAVORS OF ASIA
Our newest class explores some of the delicious flavors of Asia. The menu will include shrimp summer rolls, chicken satay with peanut sauce, Thai coconut curry, fried rice, and more. Join us for an evening of spice and fun!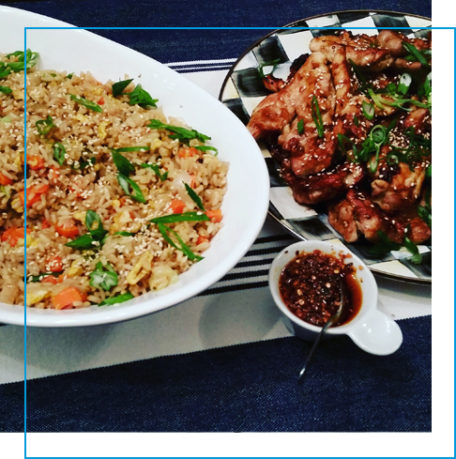 *** CANCELLATION POLICIES ***
Class registration fees are not refundable for cash.
If you find that you are unable to attend a class after you have registered, please notify us as soon as possible via e-mail or phone.
The class registration fee, less sales tax and credit card fees, will be returned to you as a gift certificate for future use if you cancel prior to 48 hours before the class. All class refunds expire 1 year from date of original purchase and cannot be returned for cash.
Registration cancellations placed less than 48 hours before the class start time will NOT be refunded, applied to future classes or returned as a gift certificate for future use regardless of the reason
This is a strict policy, absolutely NO exceptions due to weather, illness, traffic etc. However, we welcome you to send someone in your place.
Consider our cooking classes like cooking "events" or a concert. If you failed to show up to a concert or couldn't attend due to illness, weather, etc, you cannot get a credit back from the concert or event venue, no matter the reason. Please think of our classes the same way!
Phantom Chef LLC reserves the right to cancel a class if necessary.  Classes that are cancelled by Phantom Chef LLC will be refunded in full via gift certificate, regardless of the time frame. Inclement weather does not necessarily cancel a class. Phantom Chef LLC will contact you if the class is cancelled.