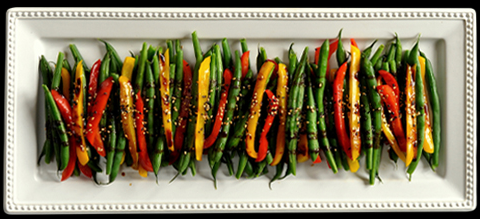 Cooking Classes
Classes & Parties
Classes
Phantom Chef's  culinary studio on Washington Avenue in Endicott, New York, offers a restaurant-quality kitchen designed to accommodate culinary classes for up to 16 students.
Sign up for a hands-on lesson with fellow Greater Binghamton foodies! Classes make a great date night, a fun outing with co-workers or an enjoyable ladies night out. You can also book the space, invite your friends and have a private party.
Classes run roughly two and a half to three hours, including time to enjoy your creations. Tools, supplies and ingredients will be provided. This is an immersive experience led by Phantom Chef's owner, Michelle McIlroy, a highly trained chef and experienced instructor. Come ready to learn!
*** Unless otherwise noted, our classes are designed for adults, ages 18 and over ***
Date Night Dinner
Enjoy an evening in the culinary studio with your special someone.  We will prepare an Italian-inspired menu beginning with garlic steamed mussels, followed by chicken parmigiana over fresh fettuccine with prosciutto-wrapped asparagus and ending with tiramisu.
Register Now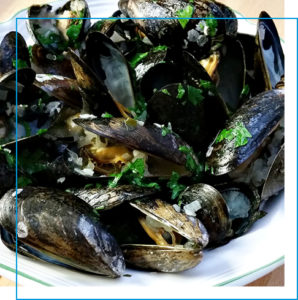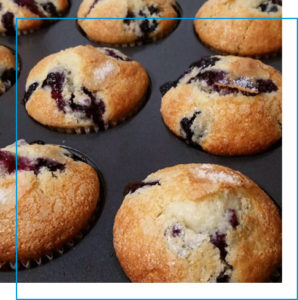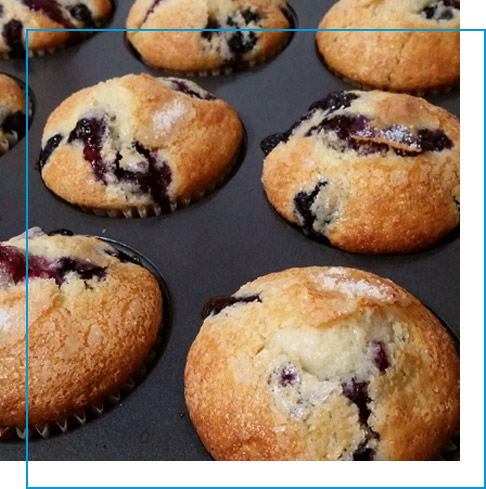 Kids in the Kitchen: Brunch for Mom
Let's do something special for Mom for Mother's Day! One child and one adult will join Chef Michelle in the kitchen at 10 a.m. while Mom enjoys the morning off. During the class, we'll prepare a brunch featuring homemade granola for yogurt parfaits, frittatas, muffins and fruit salad. Moms are invited to return at noon and taste the results. You'll get the recipes and cooking tips you need to repeat the meal at home!
Register Now
Flavors of the Mediterranean
We'll make a Mediterranean feast/mezze table featuring baba ghanoush, spanikopita, spiced lamb chops with tzatziki sauce, tabbouleh, and marinated chicken shish kebabs. Finish the meal with roasted stone fruit drizzled with honey and citrus yogurt.
Register Now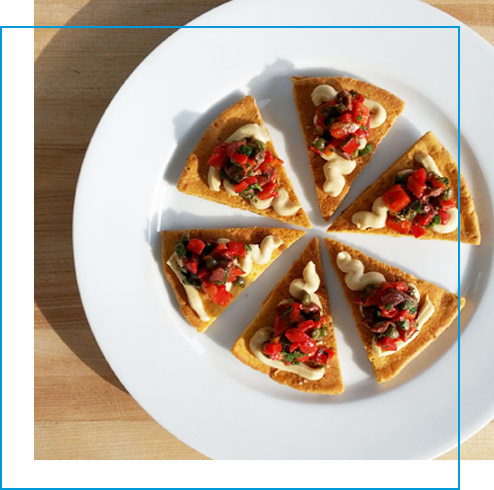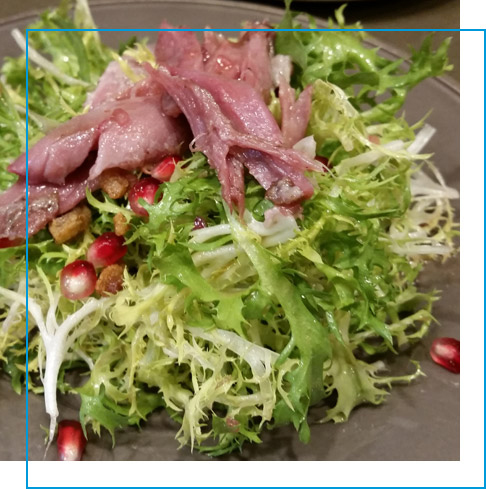 French Lessons
Learn ​classic French culinary techniques and dishes. Impress your friends and family with ​coq au vin, potato gratin, and haricots verts amandine. Appetizer: Endive and arugula salad with dijon vinaigrette. Dessert: decadent chocolate pots de crème.
Register Now
 
Make Your Own Pasta
Learn to make fresh egg pasta by hand. We will make hand-cut and machine-cut pasta shapes as well as classic ricotta-filled ravioli. We will prepare delicious sauces to accompany the pasta, too.
Register Now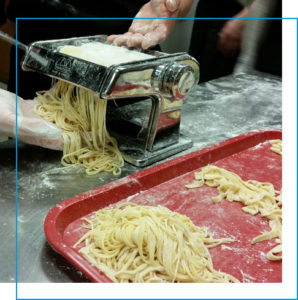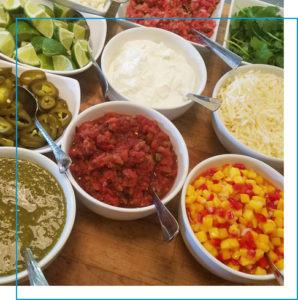 Taqueria Night
Just in time for Cinco de Mayo, Chef Michelle introduces Taqueria Night at Phantom Chef! We will prepare recipes for an authentic taco bar, including chicken, shrimp and steak, fresh guacamole, a variety of salsas, beans and rice. Join us for this culinary fiesta!
Register Now
Knife Skill Fundamentals
This class is for beginners as well as home cooks looking to work more efficiently in the kitchen. Learn about different knives and their proper uses. You will master the correct techniques to chop, dice, and slice using a chef's knife, the most versatile knife in the kitchen. When we're done, we'll enjoy a delicious meal.
Register Now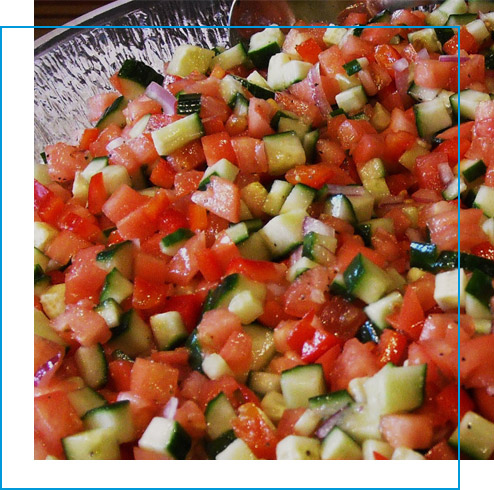 *** CANCELLATION POLICIES***
• Class registration fees are not refundable for cash.
• If you find that you are unable to attend a class after you have registered, please notify us as soon as possible via e-mail or phone.
• The class registration fee will be applied to the next class you wish to attend or returned to you as a gift certificate for future use if you cancel prior to 48 hours before the class.
• Registration cancellations placed less than 48 hours before the class start time will not be applied to future classes or returned as a gift certificate for future use.
• Phantom Chef LLC reserves the right to cancel a class if necessary.  Classes that are cancelled by Phantom Chef LLC will be refunded in full, regardless of the time frame. Inclement weather does not necessarily cancel a class. Phantom Chef LLC will contact you if the class is cancelled.